Wellbeing & Community
Action for Happiness
We really like the Action for Happiness website. Click here for ideas on how to increase wellbeing at home, at work, in school and in the wider community.
Anna Freud National Centre for Children and Families
Transforming Children's Mental Health - The Anna Freud National Centre for Children and Families' vision is a world where children and families are supported effectively to build on their strengths and to achieve their goals in life. They promote resilience and wellbeing in children, young people and families. Please click here for their website.
Young Minds
YoungMinds exists so that young people have the strongest possible voice in improving their mental health.
Please click here for the Young Minds website.
Slapped Cheek Syndrome
Please click here for information on Slapped Cheek Syndrome.
Sickness and Diarrhoea
Please click here for information on how to prevent the spread of sickness and diarrhoea.
Our School Nurse is available for parents to speak with and advice given is confidential.
The School Nursing Service for schools in Bexley has now transferred from Oxleas NHS Foundation Trust to Bromley Healthcare.
Our School Nurse is Elizabeth Macauley. Elizabeth is based at the North Team and can be contacted on 0300 330 5777 or via email: bromh.bexleyschoolnursing@nhs.net
GP Online Service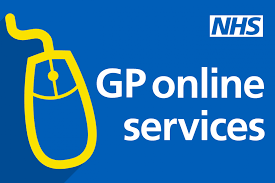 Please click here for full details of how to book your GP appointments online, order repeat prescriptions or use the MyGP App.
Headlice
Advice on Tackling this Scratchy Subject - click here for the Bug Busting Method
Further information can be found by visiting the NHS Choices Website (click here)
Flu Vaccine for Four Year Olds
You may have heard on the news recently that the take up for the flu vaccine for four year olds is only 24% with three year olds at 30% and two year olds at 29%.
The vaccine has been offered routinely to all children aged two, three and four (children with a date of birth on or after September 2 2009 and on or before September 1 2012) since the beginning of September as part of the NHS childhood vaccination programme.
The flu vaccine for children is given as a single dose of nasal spray squirted up each nostril. Not only is it needle-free (a big advantage for children), the nasal spray works even better than the injected flu vaccine with fewer side effects.
Please find below links to publicity on the NHS website which you might find of interest:
Children's Flu Vaccine - NHS Website
Diabetes UK 'Type 2 Awareness' Campaign - click here for more information
Parking Issues
Parents are regularly reminded to park in a safe, legal and considerate way in the roads surrounding the school.
To report illegally parked vehicles local residents should contact Bexley Counc'l Parking Services. This can be done by visiting Bexley Council's 'My Bexley' site.
Details of Parking Services from the London Borough of Bexley website
This can be posted to:
Parking services,
Civic Centre,
Stockwell Close,
Bromley
BR1 3UH
or emailed to parking.services@bexley.gov.uk
PACEY Childcare
Click here for information on registered childminders.
Play2Learn Childcare Funding
Click here for information on eligibility for funded childcare
Sun Safety
Click here for the Soltan Sun Ready - Sun Safety website
Social Clubs for Adults
The Parent Club - This club is a chance to meet other parents and try out some fantastic games and craft activities, or sit in a comfy chair and read a magazine with a refreshing drink and a piece of cake! Click here for details.
Buggy-a-Cise - Weekly sessions for those who want to socialise with new parents and carers as well as have a full body work out! Click here for details.
Volunteer Work
Click here for information on the North West Kent Countryside Project