Nursery Places Available Now
If you are interested in sending your child to our nursery we have places for immediate start. Please contact the school office via email at contact@hurst.bexley.sch.uk for more information. Thank you.
Starting School September 2021?
Was your child born between 1 September 2016 and 31 August 2017? You now need to be thinking of and applying for a primary school place. Click on the icon below to book onto one of our Virtual Information Meetings our Covid-19 friendly way of allowing you to 'visit' our school.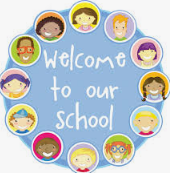 Existing Parents/Carers - Parent Evening Telephone Booking System
Click on the icon for our online booking system

or visit: https://hurstprimary.schoolcloud.co.uk/ to book your call.
Please click here for details of autumn term open evening telephone calls - ltr dtd 10 November 2020.
National Lockdown Update: COVID-19 Protocols. Please click here for Ms Longley's letter dtd 9 November.
Questions on COVID-19? Click here for details.
Hand washing advice
It is essential that everyone washes their hands more often, using soap and water for at least 20 seconds. Hand washing with soap employs mechanical action that loosens bacteria and viruses from the skin, rinsing them into the drain. Drying hands afterwards makes the skin less hospitable to the virus. Hand sanitiser can be effective if soap is not available or the situation makes using soap less feasible (i.e. when outside) but using hand sanitiser provides none of the virus-destroying friction that rubbing your hands together and rinsing with water provides.
Please see the latest guidance and video on handwashing from the NHS.
The e-Bug project is led by Public Health England and has a dedicated webpage for learning resources on hand washing and respiratory hygiene. E-Bug has published posters on hand hygiene, and covering coughs and sneezes, to display in bathrooms, classrooms and shared spaces.
Public Health England launches Every Mind Matters campaign
Most families have experienced upheaval in their daily lives during the pandemic. With children and young people now back at school or college, the new Public Health England (PHE) Better Health – Every Mind Matters campaign provides NHS-endorsed tips and advice to help children and young people's mental wellbeing, and equip parents and carers with the knowledge to support them.
The new advice available on the Every Mind Matters website has been developed in partnership with leading children and young people's mental health charities, including Young Minds, The Mix, Place2Be and The Anna Freud Centre. It is designed to help parents and carers spot the signs that children may be struggling with their mental health and support them, and also provides advice that can help maintain good mental wellbeing. The site also provides tools to help young people build resilience and equips them to look after their mental wellbeing.
Learning Resources
Click on the icons above to access online learning resources
Advice for Parents
Click on the icons above to access advice, including COVID-19 guidance.